Toyota car Wreckers
Selling cars for cash to make the most out of it by Auto Wreckers Melbourne. Our Toyota Car Wreckers Department serves all major brands launched by Toyota, come to us here for get an estimated value of car online over the phone.
To sell my car for cash is a good way to earn some potential sum of money from the cash for Car Company. No matter how bad the condition of your car is in, trust me, you will be more than glad to sell your car and get cash instead.
Both benefits mutually. The customer gets a certain amount of money after a thorough inspection of the condition of your car, in return, the used and damaged car is sent for recycling.
The spare parts are sold for at affordable price. We at auto wreckers, Melbourne is one of the toughest and robust towing company which can tow any vehicles of any shapes and sizes.
Best prices for your old and rusty Toyota Cars
Come to us! We guarantee you the prices that no one else can. We will probably pay you the maximum amount. We are a reputed car wrecking Service Company, as we work round the clock, to maintain such reputation and positive testimonials from our customers.
There is a good option if your car is nothing but a lemon. If it's taking up too much space in your garage, you might want to sell it. This way you could make easy cash to buy a new car.Most car wrecker companies pay a good amount, no matter what the condition it is in. this is mostly done after a short assessment of your car. We mostly take all cars, trucks, SUVs and other vehicles that are either old and are nothing but scrap metal.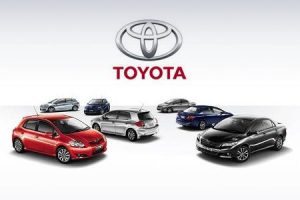 How scrap metal will provide you with cash you need
We pay you a hefty price on your broken car. Do a comparison shopping. This is probably going to the best option for you to choose the cash for Car Company who will pay the maximum account. There are tons of scrap metal companies who are eager to buy such cars.
But how does one trust a car wreckage company that would pay customers the max amount.  Begin by short listing all the candidates you already know. You could start by referring to the yellow pages directly or any kind of local directory that you have. There are many online directories too as that will help you find buyers in the market.
Bring it us to 'car wreckage' company
We at car Wreckage Company provides you prices that differ from any other towing or car wreckage companies in your local area or the suburbs. Thus Toyota Wreckers process  is almost same as Nissan Wreckers and most of the time our team get the instant services. As we're one of the best ideal Wrecking and recycling service provider in whole Melbourne and gain trust from our customers for saving their time.
We tow any kind of vehicle. All you have to do is give us a phone call and we will tow your car within two hours or max by 2 business working days. We will inspect your damaged car and pay you in cash immediately. Before selling your car, here are 5 things that you should consider are as follows:-
Check with your market price, making an estimate of your car, assess your car's value after all calculations, borrow another person who can put a right estimate on your car and finally make your appealing. Why let it rot in your garage. If I would be you, I would sell Toyota car for cash. As easy as it gets!