Scrap Car Removals to the junkyard that will be mutually beneficial for both parties
Welcome to Auto wreckers in Melbourne. Here we have a robust team of individuals who has a combined experience of almost 20 years or more in dealing with various cars, trucks and SUVs.
If you wish to test their brains and experience level, bring in any Scrap Car Removals that is worth selling after a long use.  Our experts will usually conduct a thorough assessment that will provide you with insights and the condition of your car. They pay you accordingly.
We work with cars and trucks including all models and their date of manufacture. If your care is just lying in your garage, then bring it to us. We provide you Scrap car removals services by sending tow trucks to your destination.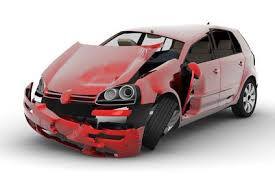 Recycling of your old truck or Scrap car Removals
Once towed, they are taken to the junkyard or garage for recycling purposes. The spare parts are sold to customers at discounted prices. We provide free towing services for your vehicle. This might take a couple of hours to a max of 2 business days to deliver.
We at Auto Wreckers Melbourne offer you instant cash for towing cars like SUVs, 4x4s, Ute's and many other brands. We pay a good deal of money to such car owner that wants to sell their cars for many or any mighty reasons. Now get in touch with us by calling 0390880291 or even emailing us at [email protected].
We serve brands such as Toyota, Mazda, Nissan, and Maxima. Our team of experts deals with complicated issues of any car and recommends accordingly. They are the ones who can provide you with the best knowledge towards our customers.
Potential customers can ask us for a free quote. Cash for car companies like us are always on the hunt for such customers who are ready to sell their car or trucks. Compare car wreckers Melbourne.
We can provide you with the cash you need in lieu of your car that goes to the junkyard for recycling. Only the spare parts are sold at discounted prices.
Cash for Cars
Cash for cars operates with cash for unwanted cars, cash for cars in Melbourne, cash for scrappy metal, cash for old cars and other vehicles that may help you make more money. Car wreckers also include Toyota car wreckers, local car wreckers, Mazda car wreckers, and Nissan car wreckers. We take it all, no matter what you may bring in or in what condition you bring it in.
Scrap car removals are quite handy when it comes to towing away cars and trucks from your home to our junk yard. We provide you with large towing trucks that can bear enough loads till the junkyard. Although there might be a whole bunch of car wreckage companies in the city, we still know we are the best, due to the reasons that we are offering maximum amount of money in the city. What more could you ask for, when you receive such an offer.
We provide customers with the best deals including top dollars up to $10,000 in real cash if your car is really worthy of it.
There is no other company in Melbourne that gives you more bucks than any other companies can! We have a good reputation in providing the best bang for the buck to our customers. Several car removals Australia offer same day payment and pick from your home on call. So why do you need to visit to dealers place and paying commissions on top of the deal.
Exchange of you crappy & Scrap car Removals
We guarantee you top dollars in exchange of you crappy car. You may never know what your car is really worth. Thus come to us, as we can discuss the condition of your car and price you really deserve for your broken car. That's our commitment towards our customers.
What we do?
We are green Wrecking Specialist in Melbourne. Wrecking over 4200 Vehicles each day. It's really simple to get rid of your unwanted Vehicle and get some top cash for it this Christmas, Simply fill our quick estimate quote or call to get instant cash for your car in any condition with same day pickup & cash on spot. No matter what condition your car is in, we will move any car with our recovery vehicles smooth and easy. We are well equipped to handle such car wrecking services. Whether be it SUVs, 4×4, a Ute,
or any type of car, you can bring it to us and we will pay you for it after analyzing all the conditions of the car or any other vehicles.