Finding the best Nissan car wreckers services in Melbourne
Nissan Car Wreckers Melbourne are available in plenty. We provide cash up to $7000 for Nissan brands. Nissan car parts are sold at a cheaper rate to customers. Once recycled, the spare parts solve the purpose of selling at affordable prices.
We are eligible to buy any cars whether they are functional or not. We will buy all Nissan models from customers and then pay instant cash to customers. It really doesn't matter if your car is old or junk. Just bring it to us or we will tow it for free. There are no hidden charges. Get an idea that how much we offer for old car removals here.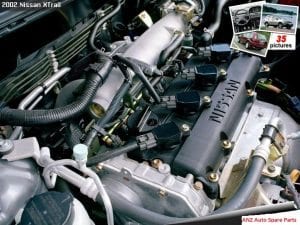 Whom do we serve?
Here, you will find more details about what we do and how is Nissan car wreckers related to us. We serve all clients, whether be it in Melbourne or its suburbs. They mostly sell car spare parts in the Melbourne area, rather selling it in the suburbs. Find Dandenong car Wreckers here and also for Nissan Scrap Car Removals.
What can you expect from us?
Nissan car wreckers will tow your cars within hours after getting your phone call. They are then sent to the junkyard for recycling. Only the functional spare parts are sold at cheaper prices. You can get a no obligation quote from us. They also deal with cash for cars, new Nissan auto parts, and used Nissan auto parts, customer support for both new and used parts as well. Nissan car wreckers will tow any vehicle that would prove to be beneficial in the later stages. You can now buy a new car after you get some cash by selling your vehicle.
Which cars do we tow for car wrecking?
We accept all cars including 4x4s, Ute's, SUVs or trucks. We also take cars that are severely damaged or disfigured. We have big tow trucks that can carry any vehicles to the garage.  Once they are assessed by experts, they pay you the real price of the car.
We are a professional and licensed company that deals with Nissan car Wreckers. We pay up to $8000 in hand cash if you can arrange a pickup or drive yourself. It works either way. if you want to get a free price quote, then call us now
Here are some of the cars models those that are wrecked into our junkyard:-
• Nissan 300C
• Nissan Almera
• Nissan Altima
• Nissan Bluebird
• Nissan maxima
Here are some Nissan models that are collected and wrecked for cash. They are Nissan large, Nissan S Cargo and Nissan Urvan. and many other Nissan brands whether old or current edition. Looking for some extra cash?  Then bring us your Nissan to our junkyard and we will provide you with the money that you really deserve. It doesn't really matter how bad the condition of your car is, we will take the car. This will later be used for recycling. Visit our official website for more details on our services.