You Want Some cash for Old Cars – then come to us!
If you have a damaged or a broken car in your garage, it's high time you sell it and make some money out of it and also make some space to store other equipment in your garage. There are many 'cash for old cars' dealers in the city, who would agree to pay people with some real cash, if car owners decided to sell their cars at a specific price that the company has to pay after an assessment of the condition of your car. Most companies will offer you a handful of money for your car, but that was probably not something that you had in mind.
We guarantee you the right price for your car. We are proud to say that all customers have good things to say about us. If testimonials are not enough for you to believe in us, come to us and we will provide you with real life examples that we have dealt with before. If you are looking for cash for old cars, you are at the right place. We have the necessary tools and towing trucks to carry out your vehicle without any cost. We will do it for free. You should be able to place your car in the towing truck and we will take care of the rest. We have the best and heavy duty towing cars and equipment that will help deliver your car safely to our destination.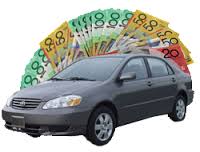 Exchange Cash for Old Cars to us Yourself Lucky
You should consider yourself lucky if you could make a few bucks in exchange of your old car. Getting real cash for cars is quite exciting as you can make quite a bit of money for yourself. Here at 'Auto Wreckers Melbourne' we provide you with at least $10,000 dollars in cash. Get a free quote from us by visiting our website . We provide free pick up with no hidden charges. Get fast cash for old cars, if you have already decided to sell the scrap metal to us. This will help you sell your car and get a new car for yourself instead.
Give Us a Call & Email Us With Any Queries
Give us a call at the number provided on our website. You could also email us with any queries that you may have. You may curious to know, how much your car will yield once you sell it. Our experts will assess your car's condition and offer you a lump sum amount. We assure you will be pretty satisfied with the offer we make for your car. No car wrecker company can offer you the amount that we will pay for your car, whether it's in Melbourne or its suburbs. Cash for old cars is a blessing in disguise for you, only if you decide to sell it to 'Auto Wreckers Melbourne'.
We at 'Auto Wreckers Melbourne' offer quick cash for old cars, no matter what condition it is in. we buy all models and various brands. You can now make fast cash by selling your car, if you decide to sell it to us. We promise you will be satisfied with our offer, as no company can offer you that we can.