Where To Find the Best Car Wreckers Melbourne
If you have an old and unwanted car lying in your garage, bring it to the Car Wreckers Melbourne and we will pay you a good amount of money for it.
We buy all sorts of cars no matter what condition it is in. All you have to do is call us and we will tow it to our junkyard for free.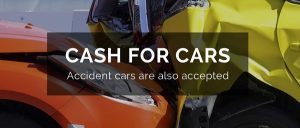 Promise More, Deliver Bigger – Our Motto
We like to make and keep our customers happy. Customers are our first priority. If you have a broken car or a scrappy old vehicle that you want to sell, you have come to the right place.
One can make up to $7000 by selling their old cars in our junkyard. Now that's good money. No one would give you free money, besides, if it has been lying in your garage for a while now. Selling it rather would be a smart choice.
We will assess your car's condition and negotiate on the price. Once you sell your car, we recycle it for spare parts.
Free Pickup without any charge Car Wreckers Melbourne
Once you call us, we will tow your vehicle for free. There are no hidden fees. Whether you have a BMW, Nissan or any other brand, we will tow it all for free.
We will buy and damaged and disfigured car from yours. We will arrange a small pick up and tow it quickly within few hours time. We carry any kind of vehicles including trucks, cars, SUVs, 4x4s, UTEs and much more. We will take cars with any models and makes that are out there.
We provide free services for 4×4's, Ute's, vans, SUV's
All our towing services are for free. Rest assured, there are no hidden charges. We are one of Melbourne's top cash for Car Company.  We pick up any cars, trucks, and SUVs of all kinds.
Our Car Wreckers Melbourne Company, also known as the 'Auto Wreckers Company" works round the clock to help the customer to tow away their cars. It takes only a couple of hours to tow your car and get the vehicle assessed. Once we do that, we pay cash to the seller. We provide the best cash for cars in Melbourne.
Free Accident vehicle removal – Car Wreckers Melbourne
Do you have any kind of damaged and broken car? Bring it to us and we will take it gladly. At cash for cars, we will provide you with top dollars.
We are quite confident that you will like our offer. Bring your old and crappy car and see what you have in store for you.
We also serve most of all the suburbs of Sydney.
Free consultation with our experts
Bring your old and rusty car to us! You could reach us by calling 0390880291 and we will be on our way to tow your car. After a thorough inspection, we will decide on the price of the car. We pay each of our customers for what their car is worth.