We provide you with the best cash for scrap cars, cars with a damaged and irreparable engine, junk cars, scrappy old metal, cars with broken doors or any other conditions that may prevail. Here at 'Auto Wreckers Melbourne' we deal with wrecked car metals and scrap metals that could be in any condition. All you have to do is give us a call and we will pick up your vehicle for free. We do not charge for towing your vehicles. After assessing the condition of your old car, we make an offer that will mesmerize you as we are the reputed and best in town.
Sell your car for great way to make extra cash and also remove your old vehicle
Here at 'Auto Wreckers Melbourne', we pay you up to $10,000 for selling your own car. Just give us a call at the number provided in our website and we will tow your vehicle for free. Once we tow your car, we will analyze the condition of the vehicle and make an offer. If you like the offer, we benefit mutually; as the scrap metal goes into the wreckers and only the useable parts are sold at affordable prices. Plus, you will also make some money out of it. If you know anyone who would be interested in selling their cars, we will buy those as well and offer you a price for your old vehicle.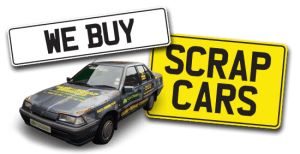 Taking Any Kind Of Cars Including Commercial Cars
We take any kind of cars including commercial cars, 4×4, trucks, Ute, SUVs and many others. If you have a broken car at your garage, save yourself, by sending it to the junkyard. The company that owns the junkyard will pay you a lump sum amount of money that you deserve for selling your old car. You get the most cash for cars Melbourne in the market. We provide you with the best deal in terms of exchanging your car for money. Cash for scrap cars is quite a profitable business. We also have a very experienced and a professional team who can handle the number of customers each day.
'Auto Wreckers Melbourne' is known to be one of the best and most trusted names in the car wrecker in Melbourne. We are a licensed company who has been working since its launch a decade ago. There is no car in this planet that we couldn't recycle. We do it for all and any cars that many be out there for sale lying in your junkyard. We have a well qualified staff who can maintain equilibrium and work round the clock for all 7 days a week, for all our esteemed clients. Now get a free quote by visiting our website or call us. Getting cash for scrap cars is an easy way to make money.
Sell your cash for scrap cars at us and make some good money
Just call us on the number provided on our website and we will be there with 2 hours or max by one business day to tow your car. We have every tool on earth that you can imagine. This makes us very efficient and helps tow vehicles of any size or shape. We at 'Auto Wreckers Melbourne' provide you with the best amount and that's a guarantee. No other car wreckers will be so affordable in comparison to what we have to offer you. Thus sell your cash for scrap cars at us and make some good money out of it.