Damaged Car Removals Melbourne
If you have a damaged car sitting in your garage for quite a while now, It's time to get rid of the car. We at Auto Wrecker Melbourne, provide customers with the best deals on damaged cars and unwanted cars in Melbourne.
We will tow your car for free. There is no extra paper work, plus we pay top dollars for each car, no matter what condition it is in. we buy all kinds of rusted vehicles, or any damaged Car Removals.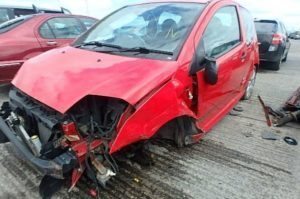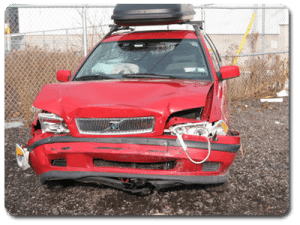 If you would like to know otherwise, we pay up to $10,000 for each car, depending on the condition of the car. We pay you instantly after making a short assessment on your car.
This will help you save, time and gas money. We will send our tow trucks to tow your vehicle and carry it to the junkyard. Any size or shape is not a problem as our tow trucks are built to carry any cars or vehicles to the junkyard.
Making cash made easy through Auto Wreckers Melbourne
Damaged Car Removals for Various Vehicles
As discussed earlier, it's real easy to make some cash for yourself by selling your old car. In order to elaborate, you must also know that each car are tested and assessed before they make a purchase.
We do damaged car removals for various vehicles including Ute's trucks, cars, SUVs, 4WDs and many others. Also can visit for Scrap Car Removals Melbourne the relevant trucks and buses.
Our main motto is customer satisfaction as we balk on opportunities to provide customers with nothing but the best. We then back it up with good customer service.
Most of the cars and vehicles that are brought in are in a wretched condition. We pay you after assessing the damaged car Removals. If your car is not in a moving condition, we will tow your car from your home to our junkyard for free. We at Auto Wreckers Melbourne can provide you with the best services that are exquisite and worth investing on.
Contact numbers and customer support
You can reach us by calling the number provided on the website.  Alternatively you can also call this number at 0390880291 for further information.
Damaged car removals are quite easier with tow trucks carrying it for you. This is mostly applicable for those car owners whose cars are in an immovable condition.
Why tow it to our junkyard?
We at Auto Wrecker Melbourne provide you with more than what other agencies can. We will pay you up to $10,000 in cash. No matter what the condition of your car is in, we usually buy them from our customers.
Vehicle Quotes in Melbourne
We treat all cars alike, no matter what condition they are in. we recycle any kinds of car and trucks that are brought to the junkyard. We make a short assessment of your car and decide on the final payment.
Customers can also ask us for a free quote. Now remove your unwanted vehicles from your garage to make some space for that special and new car you had always dreamt about. We buy almost all brands in lieu of cash from our customers.
We guarantee you top dollars in exchange of you crappy car. You may never know what your car is really worth. Thus come to us, as we can discuss the condition of your car and price you really deserve for your broken car. That's our commitment towards our customers. We are green Wrecking Specialist in Melbourne. Wrecking over 4200 Vehicles each day. It's really simple to get rid of your unwanted Vehicle and get some top cash for it this Christmas, Simply fill our quick estimate quote or call to get instant cash for your car in any condition with same day pickup & cash on spot. No matter what condition your car is in, we will move any car with our recovery vehicles smooth and easy. We are well equipped to handle such car wrecking services. Whether be it SUVs, 4×4, a Ute,
or any type of car, you can bring it to us and we will pay you for it after analysing all the conditions of the car or any other vehicles.