We Are Registered and Licensed Company Auto Wrecking Service.
We at Auto Wreckers Melbourne are one of the most trusted names Second Hand Cars when it comes to helping customers with crappy old cars and cash for vehicles. We have been in car wrecking business for almost a decade now and still going strong. We are also a fully registered and licensed company with years of experience in auto wrecking service. We deal with any kind of automobiles and vehicles that comes our way, including cash for cars that are old and rusty, Second Hand Cars.
If you have a car lying in your garage for quite some time, it's time to get rid of it. Just call us up and we will provide you a free pick up service of your vehicle within 2 hours or max extend it by a business day as such. We provide our clients with the best pick up services and cash for Second hand cars scheme. We provide a 24/7 towing service for our customers once you call us up. We take any cars including scrap metal, broken car, damaged engine that is irreparable beyond measure and many more such as these. We have the best towing trucks and tools to pick up any car of any size.
We Offer Second Hand Cars Such AS trucks, SUVs, luxury cars, sports car And Many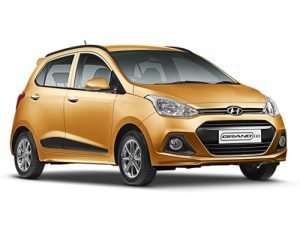 We offer you instant cash on Second hand cars such as trucks, SUVs, luxury cars, sports car and many other vehicles. We buy all cars regardless of the condition they are in. Whether it's a broken car, car with a damaged engine, or a rusty one occupying space in your garage, you are better off selling it at a good price than keeping it. We offer up to $10,000 on crappy cars and vehicles. We usually assess the condition of the car carefully and pay you the fair amount that your deserve. If it's time to get rid of your Second hand car in your junkyard, so do it. If it has been fixed and repaired quite a few times, but had failed again, then you know it's time to get rid of it, since it is now a liability. Some of the major factors that determine that it's better of selling your car, here is what you should look at:-
High maintenance and repairing cost

Almost no value in terms of trade and business

Various issues and is better off passing It on to someone else

Engine breakdown, those are beyond repair

You want to replace or buy a new car
Get Rid of Your Second-hand Cars. Then Simply Call To Us
If you need to get rid of your car, then simply call us at the number provided on our website. We work all 7 days a week and love to help our customers. We have a good reputation in dealing with wrecked cars and cash for Second hand cars that are old and scrappy. Get a free quote by visiting our website at Auto Wreckers Melbourne. There are absolutely no hidden charges. We can also provide you with a free pick up that helps you save both time and money. We accept cars of all brands from our customers. We pay you a fair price for each car that you have to sell. We promise, you won't be disappointed with the deal we have in store for you.This form does not exist