Junk Car Removals made easy with towing trucks from your Garage
We provide customers with the best junk car removals service you have ever known. We are quite a reputed car recycling company who provide their customers with best prices on damaged or unwanted cars.
We provide the same day delivery or pickup, with almost limited or no paperwork. We pay you with the best prices for your car, right after a short assessment.
The Best Way of Dealing For Online Quote to get Cash for Junk Car Removals is to Call at 0390880291
No matter what condition your car is in, you are eligible to receive up to $10,000 in real cash, if it is functional enough to be driven around, you are good to go. You may earn more.
Selling your car to the junkyard for more cash
You need to determine whether selling your car to a junk Car Removals is a better option than selling it to a random person would be more profitable. Cars with severe damage or heavier maintenance costs, cars that simply scrap metal and of no use, car with different issues, frequent engine breakdown that are beyond repair, or just in case you want to buy a new car by selling your old one to the junk Car Removals.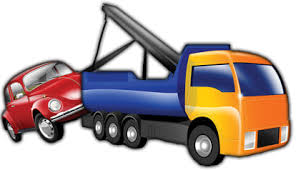 Auto Wreckers Melbourne is quite fair with their customers while providing cash for their car. But before that, we do an assessment that is worth the wait, because it will determine whether you are eligible for $10,000 or less.
We accept cars of all brands and vehicles including Toyota, Mazda or Nissan to name a few.
Customer Support For Junk Car Removals.
We promise you, that you will never repent on selling your car to us, since we provide a good amount of cash to all our customers. We like to be fair to all customers who come here to sell their cars and vehicles. We also provide customer service to help customers use the product or any other issues.
We work with various cars and trucks including 4X4s, SUVs, Ute's and many another type of vehicles. They are then sent to the junkyard for recycling purposes. The spare parts that are functional will be sold at discounted prices to customers.
We have at least 20 years of experience in the field of car wreckage and still going strong all along.
We have a dedicated team of workers who will assess the condition of your car, before buying the car from you. We also help you with junk car removals.
Although we accept all kinds of cars, we still need to conduct a thorough check up of the full vehicle before we purchase it. If it's in real bad condition, the cash might be a bit on the lower side. If it's in a good condition, you can expect more. You can bring in any cars, no matter how bad their condition is.
Contact Us – Junk Car Removals
You can call us at the toll free number at 0390880291. You can also shoot us an email here at [email protected] for further details. you can get instant cash on cars and other vehicles.
We guarantee you top dollars in exchange of you crappy car. You may never know what your car is really worth. Thus come to us, as we can discuss the condition of your car and price you really deserve for your broken car. That's our commitment towards our customers. We are green Wrecking Specialist in Melbourne. Wrecking over 4200 Vehicles each day. It's really simple to get rid of your unwanted Vehicle and get some top cash for it this Christmas, Simply fill our quick estimate quote or call to get instant cash for your car in any condition with same day pickup & cash on spot. No matter what condition your car is in, we will move any car with our recovery vehicles smooth and easy. We are well equipped to handle such car wrecking services. Whether be it SUVs, 4×4, a Ute,
or any type of car, you can bring it to us and we will pay you for it after analysing all the conditions of the car or any other vehicles.