Auto Wreckers Melbourne  provides you real cash, in case you decide to sell your car, no matter what condition it maybe in. We buy scrap cars, rusty old cars, unwanted cars, and many such broken and non-functional cars those are no more an asset and is a big liability, sitting in your garage. We give you real cash after assessing the condition of your scrappy car. We provide our customers up to $10,000 in real cash in case you decide to sell your car! We offer you great prices, which no other car wrecker companies can provide you with. We offer you cash for cars that you cannot refuse.
Save Your Enough Time and Money & We don't  Have  Any Hidden Charges.
Do a comparison shopping with other car wrecker companies and determine how much each agency is willing to pay. We accept all branded cars that are in bad shape. As a car wrecker company, we try hard in providing the best price possible to our customers. We, as a car wrecker company has a solid reputation in the market and we would like to continue and maintain that reputation by serving many other current and potential customers in the near future. Once you decide to sell your car, all you have
to do is make a call and we will tow your car at zero price.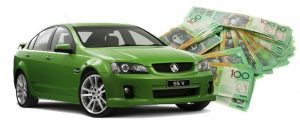 We have towing cars and many other tools to tow your vehicle quite easily. This will save you enough time and money. We do not have any hidden charges. Cash for cars Melbourne is a great way to make some money out of nothing but a piece of junk metal. If you feel that it's time to sell your car, so be it. There could be million other reasons why you would want to sell your car, no matter what your reason may be, bring it to us and we will assess your car's condition and make you an offer. Most of the times, we offer a good price to our customers, even if the car seems damaged.
cash for cars agencies are a great place to sell your cars at a better price
We have a team of experts who will assess the condition of your car and make a final offer. We promise you, you won't be disappointed with the price we offer you as we provide all our customers with the best price possible in exchange of their devalued car. Thus cash for cars agencies are a great place to sell your cars at a better price than selling it to someone else. Some of the vehicle scraps we provide you include damaged cars, non runners, salvage and junk cars. You could begin by visiting our official website at Auto car wreckers. Ask us for a free quote and we will be more than happy to get in touch with you.
We at 'Auto car wreckers Melbourne' will pay you more than what other companies are offering you. If the car is towable, then we will pay you the right price for the car, regardless of the condition of your car. Our payments are best in comparison to all other car wrecker agencies in Melbourne offers Toyota Car Wreckers and Nissan Wreckers For Instant Cash Call us at 0424072787